7b. Click on the map you want from the grids. Notice the small line of text at the top of the map...

This will download the whole map to your browser - it'll take a LONG TIME if you are on dial-up. Once it's displayed, right-click on the map and use the "Save Image As..." option to copy it to your computer.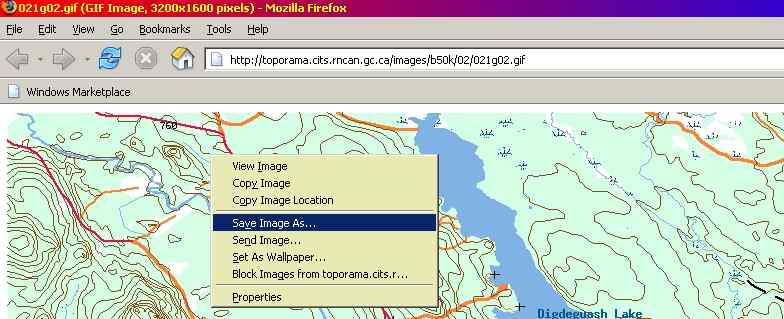 Create a directory such as C:\MapImages to save the GIF file. We'll have to convert the image with DRGMapCal before it can be used in OziExplorer.